TENRYU – High Quality Japanese Saw Blade
Posted by: admin_ngoc
Category: News
Tenryu Saw, founded in 1913, is a pioneer in the field of industrial saw blade manufacturing in Japan, capturing the consumer need of customers and continuing to research and develop product lines suitable for cutting conditions and new industrial materials.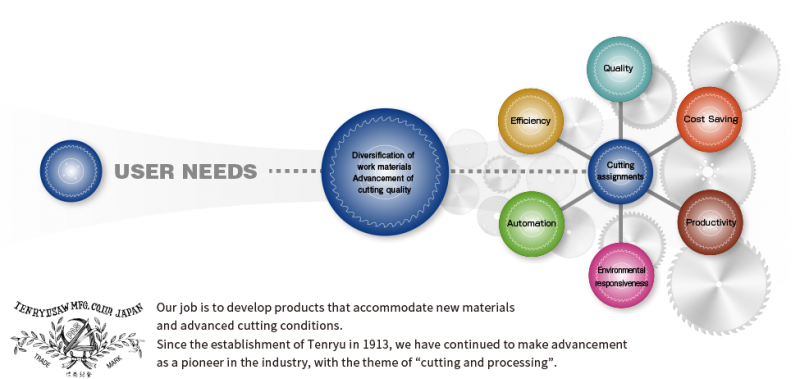 Quality products are the result of continuous improvement in technology and strict quality control. The PAS logo displayed on each Tenryu product is a validation of the high-precision saw blade manufacturing process and outstanding quality.
Research and development
The increasing diversity of materials has driven the increasing demand for quality and accuracy in the field of cutting tools. With a team of professional engineers and extensive experience in dynamics, mechanics, measurement and control technology, metal materials, heat treatment and shaping technology, Tenryu is committed to meeting all the needs of its customers.

Production and quality management
Production and quality management "PAS" – High quality brand PAS brand stamped on all Tenryu products is a symbol of superior quality. Tenryu's manufacturing plants, which have high-quality manufacturing equipment including a fully automated heat treatment plant. PAS-branded products are not only manufactured with this device but also subject to a strict quality control regime.

Production Controlling
The production of TERYU's high-quality products includes the following steps: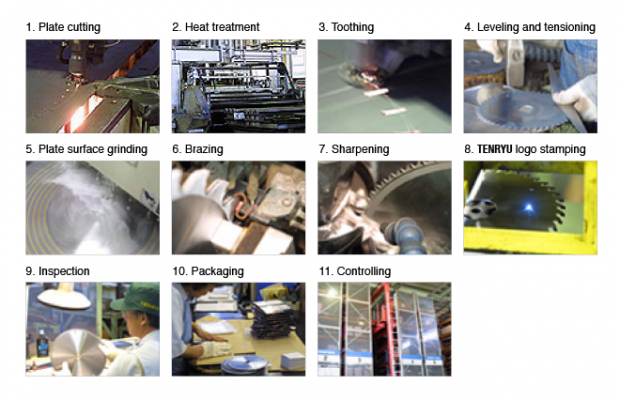 TOOLTECH VIETNAM is a prestigious partner and distributor of TENRYU's high-quality saw blade products in the Vietnamese market.
For any question you may have:
TOOLTECH VIETNAM TECHNOLOGY JOINT STOCK COMPANY
Add: Room 1016, Building N02, Tran Quy Kien Street, Cau Giay District, Hanoi, Vietnam
Office: 2nd Floor, Tower B, Building T608, Co Nhue Urban Area, Co Nhue 1 Ward, Bac Tu Liem District, Hanoi, Vietnam
Buy Online: http://eshop-tooltechvietnam.com/
Email: support@tooltechvietnam.com/ assistant@tooltechvietnam.com
Hotline 0961 576 069(Zalo)-Ms Ngọc
Tel: +84-24-3207-2525   Fax: +84-24-3207-3535